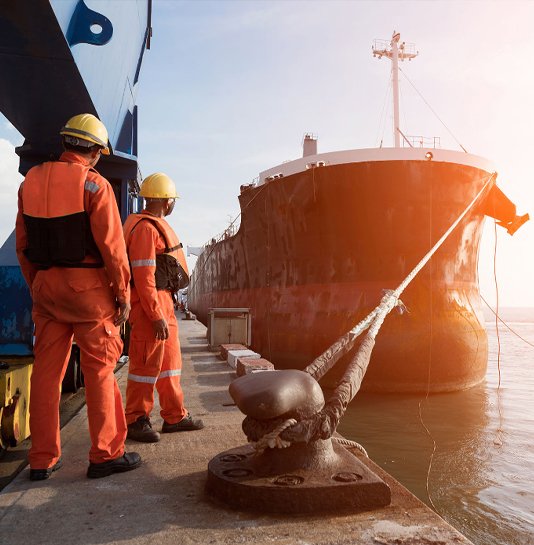 OM SHIP SUPPLIERS LLP
Once With Us Always With Us
Established in 2005 as a wholesaler, prominent ship suppliers & service providers at all Indian Ports, OM Ship Suppliers has emerged as a leader in the ship supply industry with nearly 17 years of experience as Ship Chandlers and has become the number one choice and a one-stop shop for many Ship owners, Ship managers and Caters due to it's excellent service and a wide range of marine stock distributed evenly across its four major stock points that helps in covering all major and minor ports of India economically and logistically, which in turn helps us extend the benefit to our customers by providing them quality products at a very competitive price.
Our purchasing power enables OM Ship Suppliers to consistently source the best products at the most competitive prices. We can also arrange to stock special items that are regularly needed on request.
We stock just about everything and deliver just about everywhere in India. We strive to be a trusted partner to our customers. Our long term relationship with most of our customers we started doing business with is rightfully reflected in our slogan "once with us always with us".
We pride ourselves on being able to provide timely and reliable services and to satisfy customer requirements by making it easy for our customers to receive their supplies, wherever they are needed, efficiently and at the best possible price to guarantee our clients a superior customer-service experience with an inventory that meets all their vessel needs.
We understand the speedy requirements of the industry and a need to maintain effective means of communication. Also transparency and budget control are key priorities for our customers and in the current market ensuring optimum efficiency is business-critical.
This gives us an edge over other suppliers in terms of providing our customers with great customer satisfaction from start to end when they do business with us.
Dedicated Team
Meet Our Special Team Members!